Library : Knowledge Resource Centre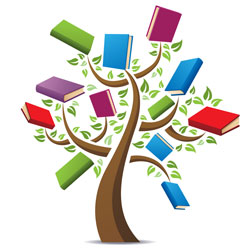 Library is a heart of the organization or institute. Library plays vital role in the development of the students as well as the faculty members. Library is trinity of students, Staff Members & Resources. Library built collection and create tools to support teaching and learning. To provide better services to its users BV's New Law College, Sangli has established its own library in Year 1997 for students as well as for faculty members. College Library is equipped with one of the best libraries with a collection of both Indian and foreign books. Students use it not only for curricular references, but also for all in-depth research and co-curricular activities.
The library is well stocked and computerized, with an extensive collection of Textbooks, Reference Material, Law Reports and Journals/Periodicals.
Our Vision And Goals
To Provide Services that enhance the quest for Knowledge and intellectual activity.
To create an atmosphere wherein students and faculty may carry on the learning process.
To access to scholarly resources at the point & place of need.
To establish to Computer infrastructure of all Library operations and services by acquiring Library software and Hardware to make computerization functional.
To Contribute to research & teaching.
Library Services
Reference Service
Referral Service
Online Data Base Service- INFLIBNET, N-LIST & MANUPATRA
Wi-fi facility
E- Granthalaya- Online Public Access Catalogue (OPAC)
Web browsing and other Web Based Services
Book Bank Facility for all Students
Social Welfare Book Bank Scheme
Current Awareness Service (CAS)
Selective Dissemination Information (SDI)
Syllabus and Question Paper Service
Open Access System to all Students & Staff
Inter Library Loan
User Orientation Program
Reprography, Scanning and Printing facility
Separate News Paper Reading Section
Library Stock
| | | |
| --- | --- | --- |
| S.No. | Title | Total No. of Books |
| 1 | FIVE YEAR COURSE | 1717 |
| 2 | THREE YEAR COURSE | 3450 |
| 3 | SOCIAL WELFARE | 2827 |
| 4 | A.I.R. & OTHER REPORTER | 1422 |
| | Total | 9416 |
Grants Received from Social Welfare Department State Government of Maharashtra Purchase of Books
| | | |
| --- | --- | --- |
| S.No. | Year | Amount |
| 1. | 2002-2003 | Rs.90,000/- |
| 2. | 2007-2008 | Rs.2,30,000/- |
| 3. | 2010-2011 | Rs.50,000/- |
Action plan for the next five years
Increase use of ICT in Library Services
Subscribe more e-resources
Subscribe additional National & International journals & Reference Books
Provide Guidance For Judicial & other competitive Exams
To organize seminars, conferences & workshops